All children who attend Youngstars Theatre School are eligible to join the Agency and to enter the Spotlight Casting Directory.
Since starting the Agency in 2010, we have had children performing on the West End stage, in films, on TV and BBC Radio, and in commercials.
Roles played by our Youngstars include:
MOTOWN: The Musical - Young Stevie Wonder, Young Michael Jackson, Young Berry Gordy (West End stage)
THRILLER LIVE - Young Michael Jackson (West End stage)
MATILDA - Nigel (West End stage)

HORRID HENRY: THE MOVIE - Tidy Ted (Film)

EASTENDERS - Whitney Dean (BBC TV)
JOSEPH AND HIS AMAZING TECHNICOLOUR DREAMCOAT - Various roles (West End stage)
WIZARD OF OZ - Munchkins (London Palladium)

HOLBY CITY - Alice (BBC TV)

CASUALTY - Niloy Rai (BBC TV)
LAZY UNCLE - Sangeeta (Sky TV).

MICHAEL BUBLE XMAS SPECIAL (ITV)
THE SNOWMAN - The Boy (Festival Theatre, Edinburgh)
BLOOD CELLS - Daniel and Adam (Film, Venice Film Festival)

MADE IN CHELSEA - Young Victoria (TV promo, Ch.4/E4)
THE ONLY BOY FOR ME - Daisy (ITV)
POMPEII: THE LAST DAY - Slave Girl (BBC TV)
THE FORSYTE SAGA - Holly (ITV)
MIDSOMER MURDERS - Annabel Weston (ITV)
Other productions that have featured Youngstars include a prize-winning short FILM, student FILMS, several BBC RADIO dramas and TV commercials for Aldi, Flybe, Lebara, Nestle, Nutella, Greenpeace, Tesco Toys and Noths, amongst others.
Contact Coralyn:
youngstarsagency@gmail.com
07966 176756
---
Notable Youngstars Alumni
Shona McGarty
A local Borehamwood girl, Shona was in our very first Youngstars intake in 2000, leaving to join the cast of BBC TV's EASTENDERS in 2008. She has been playing and developing the role of Whitney Dean since that time.
Eshan Gopal
Eshan joined Youngstars as a six-year-old in 2010 and left us in the summer of 2018. In that time he found fame as a fabulous Young Michael Jackson, appearing in the West End shows THRILLER LIVE and MOTOWN: THE MUSICAL. He extended his performing range in acting roles in film and television dramas, singing appearances on TV, and recording sessions.
Zac Gabriel Werb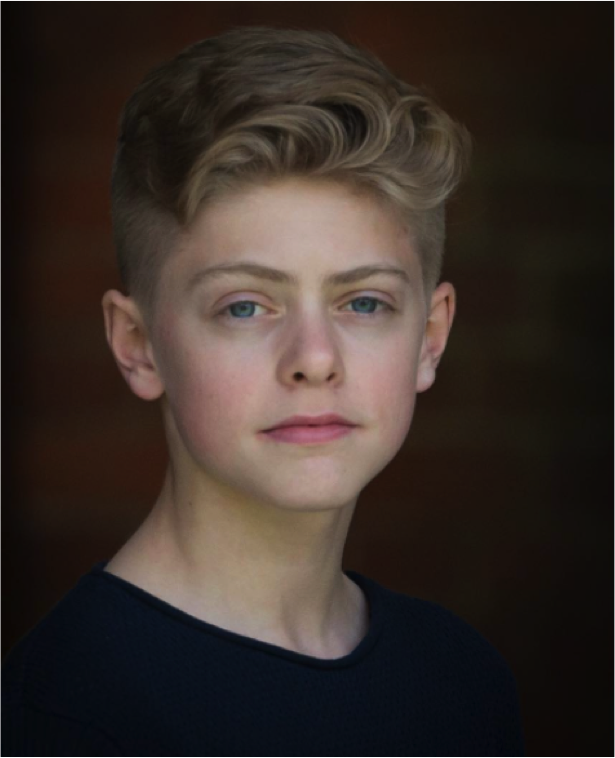 Zac also joined Youngstars aged six, stayed with us for ten years - and was thrilled to be cast in the hit West End show, MATILDA: THE MUSICAL. He also landed roles in HORRID HENRY: THE MOVIE and in BBC TV's DOCTORS. Since leaving in 2016 he has continued his performance training and recently rejoined MATILDA (in an older role!).
Eshan with Berry Gordy
Eshan Gopal (third from right) with Berry Gordy (Mr Motown) at his final audition for Motown: The Musical. Eshan was chosen to play the young Michael Jackson, Little Stevie Wonder and the young Berry Gordy in the original cast when the show opened at the Shaftsbury Theatre, London, in March 2016.
'The early part of the show is led by youngster Eshan Gopal, who has an almost shockingly accomplished tone and tuning for someone so young.' (Spotlight review)
'Six of the young Michael Jacksons were on stage together for the first time for a special version of Heal The World and young Eshan Gopal received a standing ovation and stopped the show when he joined David Jordan in dancing the iconic Billie Jean.'
Youngstar Eshan is the young Michael Jackson in this promo
Youngstar Emma plays Victoria in this 'Made In Chelsea' promo